Welcome to Arch Taekwondo
At Arch Taekwondo we practice and teach a martial art rooted in ancient Korean martial traditions, other Asian fighting arts, and modern sport and exercise techniques.
Arch Taekwondo offers you all that and more in 3,000 square feet of space in the historic Beck Building at 3010 Locust St. in the vibrant Midtown Alley area of the city of St. Louis.
We believe proper Taekwondo training begins with safety for you and your instructors, in an atmosphere conducive to learning this wonderful martial art and Olympic sport.
Our teachers are experienced Taekwondo masters and instructors certified by the Kukkiwon (World Taekwondo Headquarters in Korea) or other internationally recognized governing bodies.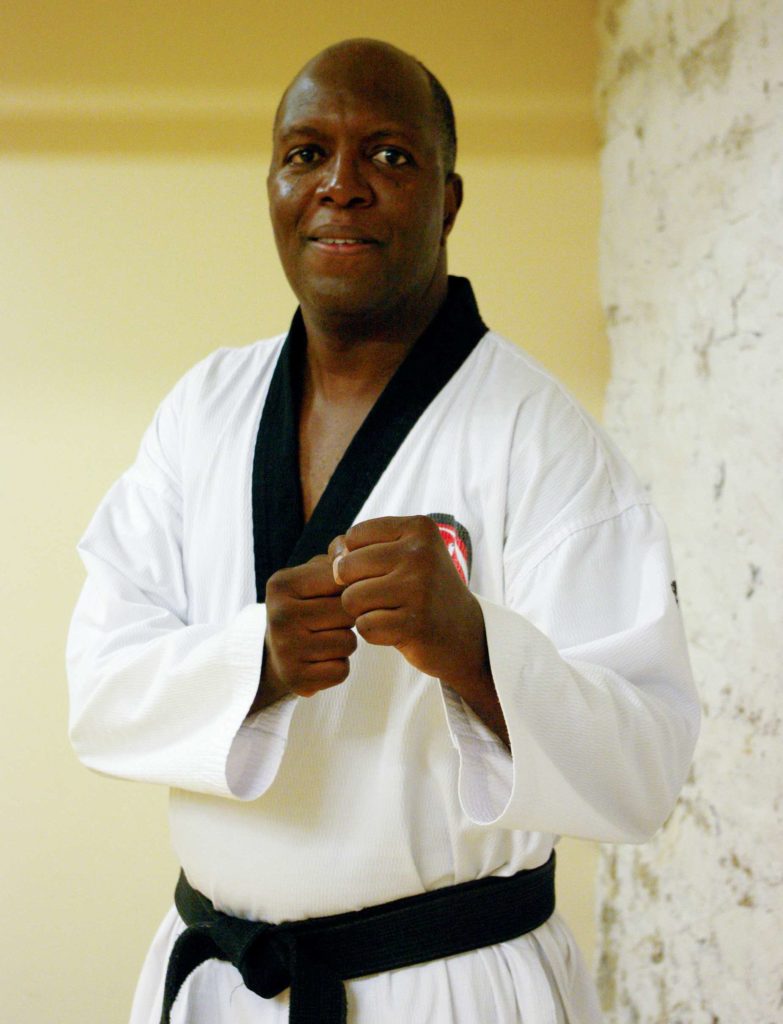 Patrick L. Thimangu, owner and master instructor, is a 6th Degree Kukkiwon certified blackbelt and certified master instructor with more than 30 years of experience in Taekwondo.
Arch Taekwondo members are adults, teens and children, who seek a serious and yet fun dojang where they can learn Taekwondo for mental and physical fitness, self defense and competitive sport, while also making lifelong friends.
We offer elite-level training at reasonable tuition rates and no requirement for signing long-term payment contracts.
TRY US OUT WITH A FREE TRIAL CLASS